Brand Guideline Generation
uBrand will help you create a consistent visual identity, refine your brand mission, and automatically generate your brand guideline.
Generate now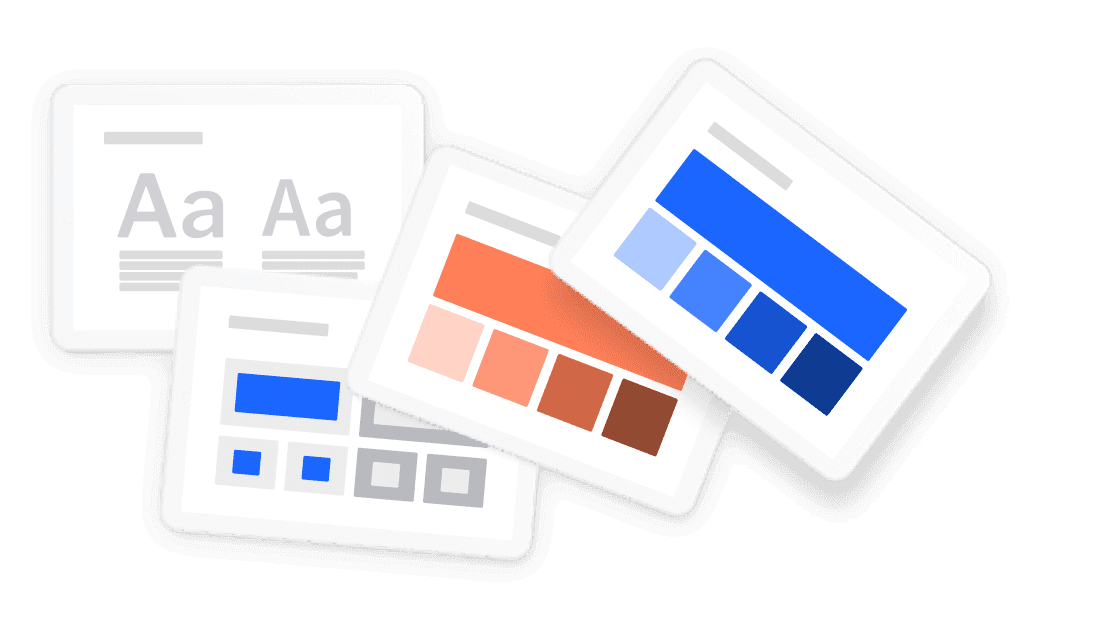 What should a brand guideline contain?
uBrand will guide you through the following items and generate a brand guideline just for you
01. Brand Visuals
Create a unified visual image for your brand
02. Brand Positioning
Clarify your brand mission, values, and background story
03. Brand Slogan/Tagline
Speak and endorse for your brand
Why uBrand?
Simple and Effective Branding
You don't need any brand design experience. Just answer a few simple questions about your brand, and we will automatically generate a beautiful brand guideline based on your answers.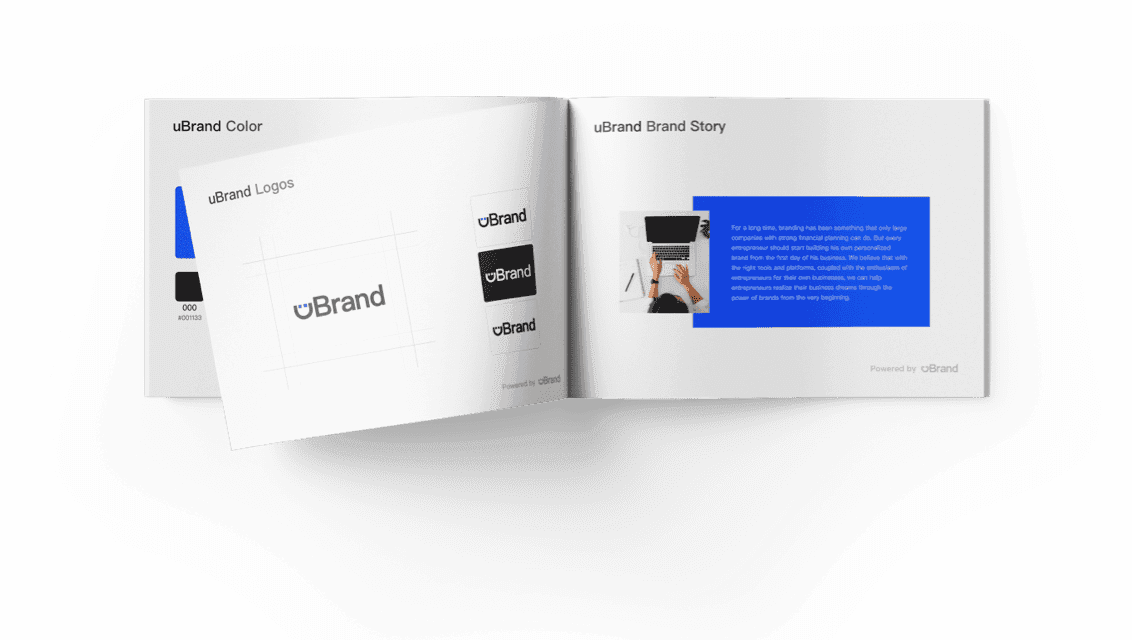 Easy Editing

You can modify your brand information at any time, whether it's updating your logo or adjusting font colors. uBrand will sync your updates automatically.
Real-time Updates

Unlike traditional PDF files, your brand guideline will be updated in real-time along with your brand information, and will display beautifully on both a mobile phone and PC.
One-click Sharing

Sharing your brand guideline with your team members or partners, so that everyone can collaborate quickly around brand content.
Generate Brand Guideline
Brand Guideline FAQs
Is it free to generate my brand guideline?
Yes, after you fill in the brand name, you only need to complete the content in the brand element section as guided by uBrand, and we will automatically generate an exclusive brand guideline manual for you. If you are not satisfied with a certain part of the brand manual, you can modify and adjust it at any time in the corresponding brand element section, and we will update it for you in real-time.
Can I export the brand guideline to PDF?
Yes, you can. We recommend that you share your brand guideline as a link (to ensure real-time updates of brand information). Of course, if you need a traditional PDF format, you can also export your brand guideline as a PDF format.